Redwood Coast Soo Bahk Do® features a family style class structure that allow parents to train with their children.
Redwood Coast Soo Bahk Do® concentrates on theory, form and aesthetics. Working to develop physical, mental and spiritual health while enhancing other areas of your life.
Soo Bahk Do® is an effective form of self-defense; the training provides excellent physical fitness and conditioning, making it an effective cross-training tool.
As a Licensed Clinical Social Worker, Sa Bom Nim Vodden has extensive experience addressing the needs of abuse survivors and structures the class to enable healing and empowerment. 
Survivors of abuse receive special support at Redwood Soo Bahk Do®.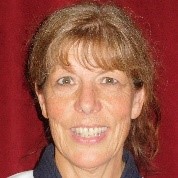 Soo Bahk Do® is a classical Martial Art with a history that dates back many centuries. Since it's classical, it draws upon a vast body of knowledge taken from eastern philosophy. It's both a hard and soft style of martial art.
Redwood Raks World Dance Studio
8th & L Street, Old Creamery,
Arcata, Ca 95521
Tues & Wed 5:30 - 7:00 pm
Sat 9:00 - 11:00 am